Steve Airhart
President of Freestone, Principal Scientist
Steve Airhart has over 20 years of experience as a geologist specializing in environmental investigations, compliance, spill response, and cleanup actions.
He has been a consultant to government contractors and private industry throughout the Pacific Northwest and Alaska and has served as project manager and key technical contributor to dozens of projects. Steve has performed site assessments for industrial and commercial sites, as well as complex investigations of hazardous and radioactive wastes for the U.S. Department of Defense and the U.S. Department of Energy's Hanford Site.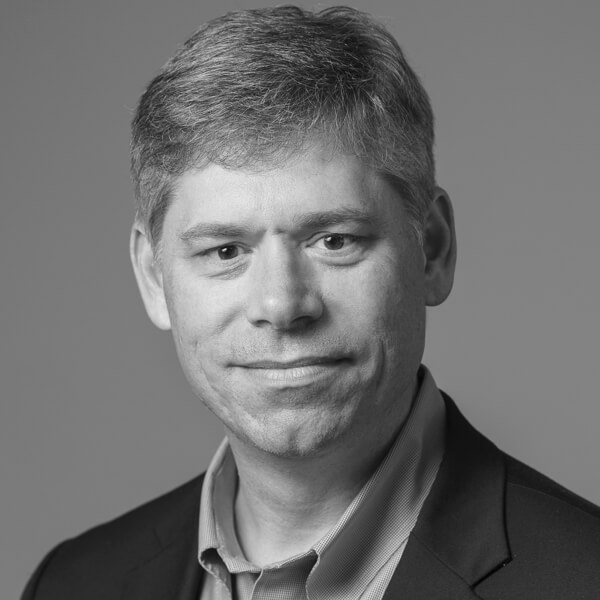 Rod Baltzer
Chief Operating Officer
Former President and CEO of Waste Control Specialists LLC, a leading provider of services for low-level radioactive waste, mixed low-level radioactive waste, and hazardous waste. At WCS he was responsible for all aspects of the business including the NRC license application for the consolidated interim storage of used nuclear fuel. Baltzer maintained relationships with local community leaders and managed local, state and federal engagement with stakeholders. Baltzer is an expert in the low-level radioactive waste industry, generators, and national storage and disposal capabilities. Baltzer successfully facilitated the 2018 sale of WCS to J.F. Lehman & Company.
Ethan Bates
Director of Systems Engineering
A nuclear and systems engineer, Ethan uniquely dedicated his undergraduate and graduate years at MIT to advancing deep borehole disposal technology. His Ph.D. thesis was the first to integrate thermal, geologic, safety, and economic models to optimize deep borehole disposal and introduced improvements in plug design, canister materials, and emplacement methods. His contributions to the field earned him awards from the Department of Energy (DOE) in 2011 and the American Nuclear Society (ANS) in 2013. After graduation, he spent 6 years as a reactor and systems engineer with successful startups (TerraPower and Oklo) licensing advanced nuclear reactors and establishing himself as an expert on sodium fast reactor design, safety, and product development.
Filippa Brundish
Senior Project Manager
With more than 20 years of experience as a management consultant, Filippa has worked extensively with governments around the world on transformation projects, focusing on program management, business case development and benefits realization, with effective stakeholder engagement at the heart of her approach to program delivery. An experienced Prince2 accredited project manager, her track record includes working in Europe, Middle East, Africa and Australia. Filippa has delivered a number of feasibility studies for Deep Isolation's European government clients and is currently coordinating program plans for our multi-national demonstration facility.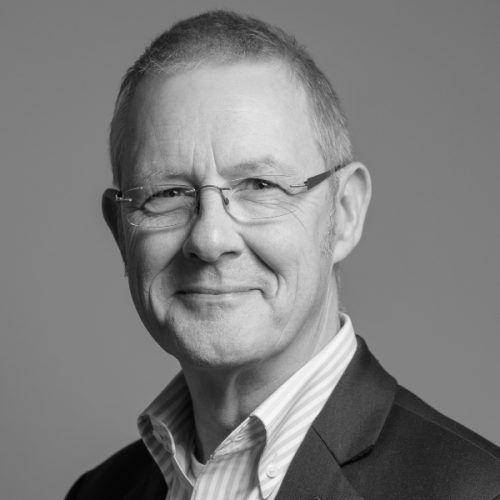 Bill Edwards
Chief Strategy Officer & Joint Managing Director, EMEA
A high-level expert in international strategy development and delivery for governments and businesses. Edwards has a track record in over 40 countries and has worked for major corporations including Microsoft, Intel, Dell and HP, as well as with global organizations including the World Bank and UN. A former senior UK civil servant, he co-led digital transformation in the Blair government from 2000 to 2004.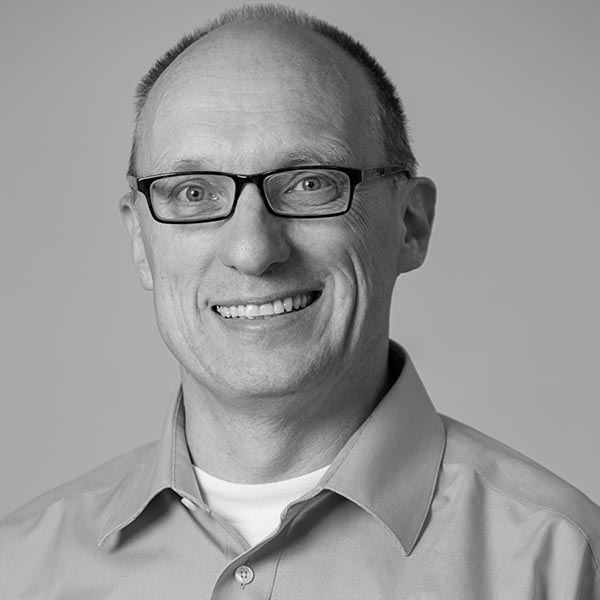 Stefan Finsterle
Hydrogeologist
Founder of Finsterle GeoConsulting, he is the main developer of the key iTOUGH2 simulation-optimization framework and is the co-developer of the TOUGH suite of nonisothermal multiphase flow and transport codes used by the U.S. government and others to analyze underground flow. Finsterle has worked with nuclear waste agencies and private industry in the United States, Europe (Nagra, Switzerland; SKB, Sweden; Posiva, Finland; RWM, UK), Asia (KORAD, Korea; CNNC, China), and the United Nations (IAEA).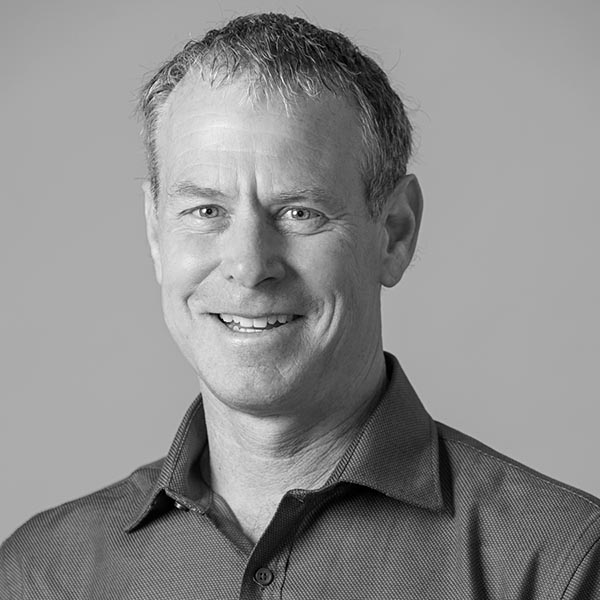 John Grimsich
Science & Technical Expert
A technical staff member at UC Berkeley's Environmental Planetary Science Labs, Grimsich oversees and maintains EPS labs, specialized equipment, and machine shops. He has expertise in geology and electron backscatter diffraction (EBSD), X-ray Diffraction (XRD), and Inductively Coupled Plasma Mass Spectrometry (ICP-MS), with experience in isotopic systems relevant to deep geologic repositories.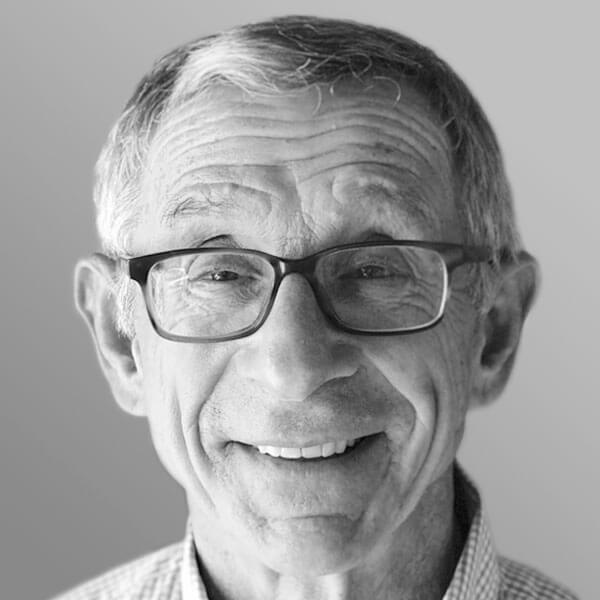 Tom Isaacs
Strategy and Stakeholder Engagement Expert
Tom Isaacs is a well-recognized national and international leader in the fields of nuclear energy, nuclear waste management, nuclear security, controversial facility siting, stakeholder engagement, and earning public trust and confidence. Mr. Isaacs serves as the Strategy and Stakeholder Engagement Expert at Deep Isolation, a private company offering an innovative solution for the safe, permanent disposal of nuclear waste. Mr. Isaacs served as the lead advisor in the development of the Blue Ribbon Commission Report on America's Nuclear Future, written under the direction of the President of the United States that recommended the path forward for the U.S. nuclear waste program. He also helped develop the strategic approach currently being implemented by the Canadian NWMO to manage and dispose of spent nuclear fuel.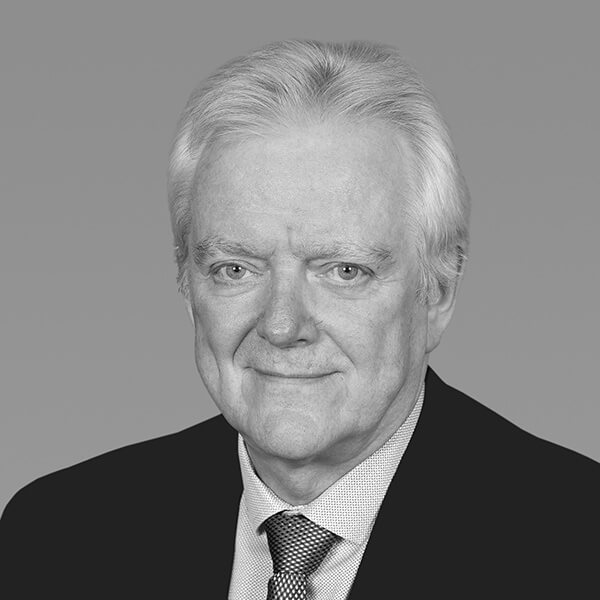 John Mathieson
International Relations Consultant
After 44 years in the nuclear industry, John retired in 2020 as the Head of International Relations for the UK's Nuclear Decommissioning Authority. Here he led the NDA's collaborations with counterpart organizations in other countries, including the US and Canada. 17 years of his career was spent in geological disposal which included helping establish waste management organizations in several Central and Eastern European countries. John spent the first 14 years of his career as a Health Physicist. He now has his own consultancy and works extensively with the International Atomic Energy Agency on decommissioning, waste management, and infrastructure readiness.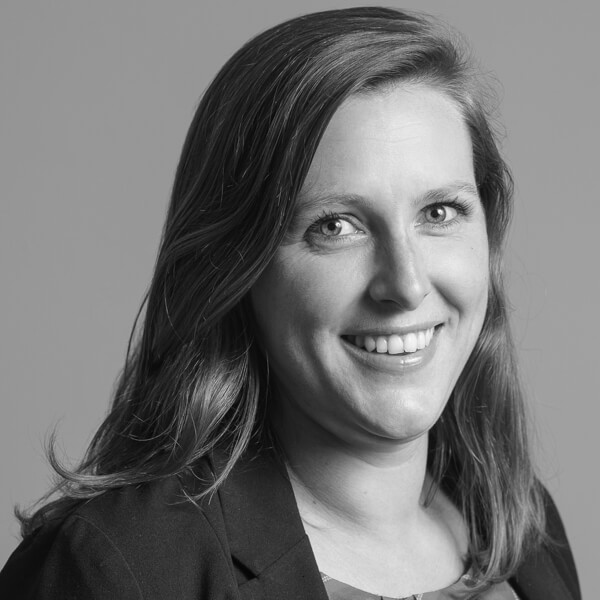 Sophie McCallum
Chief of Staff
Sustainability enthusiast experienced in launching companies from the ground up. An executive passionate about startups, McCallum's expertise lies in growing and scaling companies, fostering collaboration, and implementing systems and work methods to increase company efficiencies. She has worked in the banking, healthcare and technology industries including BNP Paribas.
John Midgley
Geologist and Borehole Sciences
John is a professional geoscientist, engineer and environmentalist, with more than 30 years experience of investigating the subsurface using remote sensing and boreholes. He has applied his skills primarily in field operations for oil and gas exploration with side projects in gas storage and borehole salt mining. He has over a decade of applied carbon storage research focused on on-site characterization, monitoring and verification, and the management of research projects. This led to several years as technical manager for the British Geological Survey as borehole sciences and engineering specialist before returning to consultancy and research on specialized drilling projects. His current research is focused on borehole sequestration of certain nuclear materials and Risk Management of borehole designs for carbon storage and drilling into volcanoes.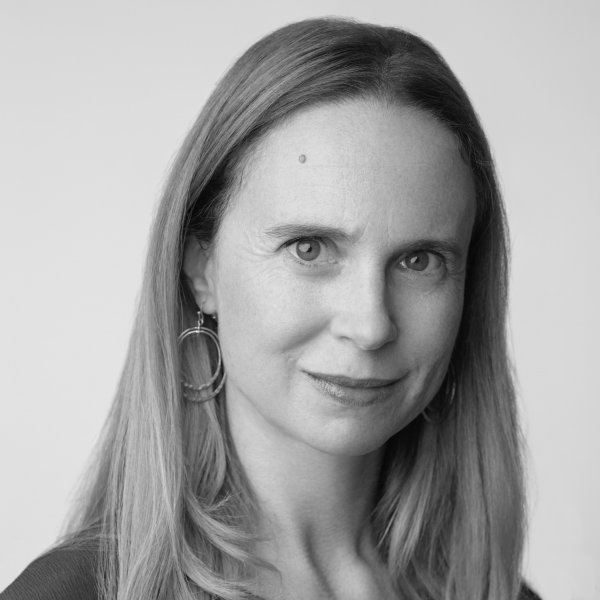 Elizabeth Muller
CEO and Co-Founder
CEO of Deep Isolation. Co-Founder and Executive Director of Berkeley Earth. Former Director at Gov3 and Policy Advisor at the OECD. Deep Isolation patents co-author. Muller is an environmentalist with expertise on global warming, stakeholder engagement, strategy, and communications.
Richard Muller
Co-Founder
Professor Emeritus of Physics at University of California, Berkeley. Founded two Nobel Prize-winning projects in experimental physics (the discovery of dark energy and the structure of the Big Bang). Inventor and first to demonstrate Accelerator Mass Spectrometry (AMS). Founded Berkeley Earth, which analyzes land temperature data. JASON advisor to the US government on national security for 34 years. Recipient of the MacArthur Prize ("the genius award"), Breakthrough Prize, Texas Instruments Prize, Waterman Award of US National Science Foundation, and many others. Author of over 15 Deep Isolation patent applications (three awarded so far), over 100 refereed journal articles, and 10 books including "Energy for Future Presidents." Noted for his ability to combine disparate disciplines in a way that leads to innovative breakthroughs.
MacArthur Genius Award
Breakthrough Prize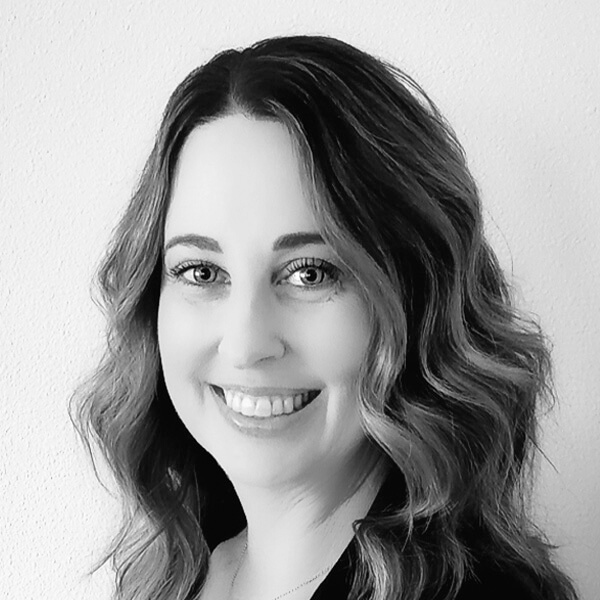 Tonja Nash
Office Administrator
Tonja has served as Freestone's Office Administrator since 2006. Attuned to the changing needs of a growing company, Tonja manages day-to-day office communications and functions while also serving as the Human Resources Manager for more than fifty employees at multiple work locations. Tonja is responsible for administering Freestone's timekeeping, payroll, benefits, retirement, and insurance programs. She also serves as the primary point of contact for client invoicing, billing, payments, and Freestone's vehicle fleet.
Chris Parker
Global Head of Business Development; Managing Director, EMEA
Formerly a senior civil servant reporting directly to the British Prime Minister on the digital transformation of the UK's economy and public services, Parker has sixteen years of experience delivering consultancy and change management at the board level. His experience working for government leaders and blue-chip companies across 40 countries is focused on the development of transformational services and on nurturing public-private partnerships to drive market innovation. Parker has more than 30 years of experience in stakeholder engagement, governance and partnership development for innovative solutions.
Vaibhav Sharma
Senior Technical Expert
Vaibhav is a former United States Naval Officer with experience supervising operations onboard naval nuclear power plants. Prior to his Naval experience, he studied Computer Science and Physics at Rutgers University. His passion now lies in advancing an environmentally sustainable solution to close the loop on the nuclear fuel cycle.
Jesse Sloane
Head of Engineering
Jesse is a licensed Professional Engineer and former United States Naval Officer. His work with the Naval Nuclear Propulsion Program included the management and oversight of shipment, packaging, and dry cask storage operations for the Navy's spent nuclear fuel inventory.  As a consultant, Jesse led risk assessments related to nuclear fuel fabrication facilities and transportation operations for large-scale nuclear companies operating both domestically and internationally.
Rob Utter
Well Construction Advisor
CEO of New Ventures Energy Consulting. Retired after a 31-year career with Schlumberger focused on drilling and well construction globally. Specific focus on horizontal well drilling and new technology development and applications, business development, and strategic M&A activity for Schlumberger. International posting including Latin America, Asia, and the Middle East. Facilitated and led the acquisition and integration of several Schlumberger mergers. Post-retirement activities include three board of director positions, two technology and strategic business advisor positions, and ongoing engagements with several technology developers.
Matt Waples
Senior Engineer
Matt is eager to leverage his diverse academic and professional background toward enacting meaningful progress on Deep Isolation projects.  Most recently a utility strategy consultant, Matt also has six years of experience managing expended reactor core R&D for the U.S. Navy.  Matt studied Materials Science & Engineering at Georgia Tech and has since branched out into mechanical engineering (MS and PE) and project management (PMP).  Outside of work, Matt can be found playing trivia, rock climbing, weight lifting, volunteering, playing board games, or exploring national parks.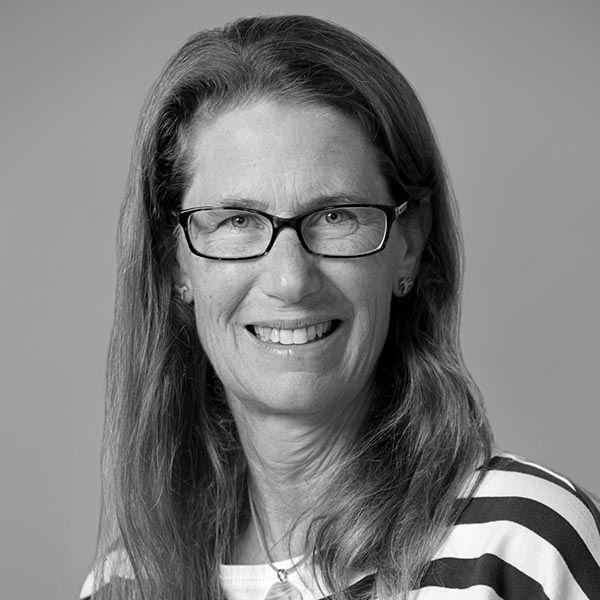 Mary Louise Wagner
Senior Advisor for Nuclear Policy and Strategy
With over 30 years of experience working on public policy issues in Washington, DC, Wagner been at the forefront of legislative strategy and leadership in the nuclear waste arena in both Congress and the Executive Branch of the Federal Government. Wagner has a solid track record in building bipartisan coalitions and bringing together diverse groups and interests to solve complex problems and reach common goals. She served as Democratic Staff Director for the Senate Committee on Energy and Natural Resources until her retirement from federal service in February 2019.

I believe I can benefit the industry and the climate the most by designing, testing, and deploying a borehole repository. And Deep Isolation's rewarding sense of empowerment, mutual respect, and mission can make that happen.

Ethan Bates
Director of Systems Engineering